ODE Banjos was founded in 1960 by Charles Starr Ogsbury in Boulder Colorado. His vision was to design and build quality, soulful banjos that were both exceptional and affordable. Since then, Ogsbury has designed and overseen the building of several thousand ODE and OME banjos in an endless variety of models and styles.
This year, 2020, after not being made for nearly 40 years, Chuck Ogsbury, his daughter Tanya, and the OME staff, are once again building the iconic ODE instruments. These magical banjos, although simple, and lightweight, have exceptional Tone, Playability, Quality, and Beauty.
The new ODES are now available in Two Models: the SUNDANCE and the MAGICIAN. They are also available in Two Styles: 5-Stiring Open-backs, and Tenor Open-backs, all offered with 11", 12" and 13" pots. All ODES are hand-made in Boulder Colorado with the finest materials and workmanship. They come complete with a heavy padded Gig-bag, and Limited Lifetime Warranty.
The ODE SUNDANCE and MAGICIAN banjos are all about capturing the spirit and flavor of the classic 19th century vintage instruments.   By combining the desirable, time-proven features of vintage banjos with modern improvements in technology, materials, and design, the new ODEs offer the best of the past with modern improved tone, playability, and longevity.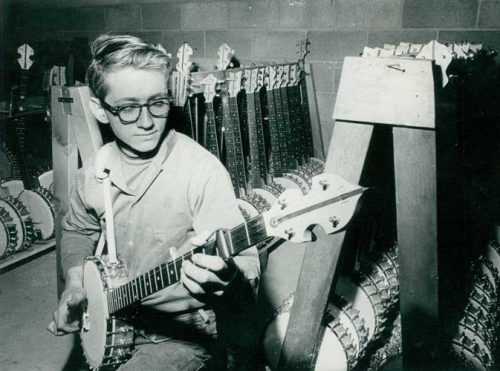 Both the ODE Sundance and Magician models are simple, no-frills utilitarian banjos that are lightweight, vibrant, easy to play, and they, utilize our beautiful multi-laminated maple Tone-rim construction, heavy aged brass and nickel hardware, our solid Cherry and Ebony neck, and are available in 5-string and Tenor Open-back styles.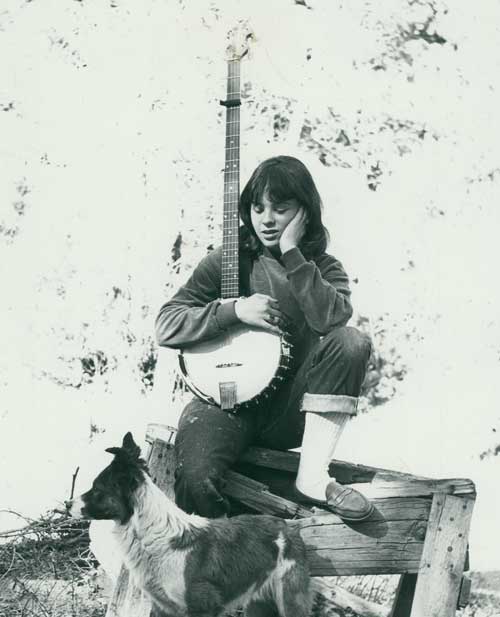 5-strings styles have a 25.5" scale, 1.34" nut width, and 17 hardened nickel-silver frets with a straight Frailing Scoop. The 4-string Tenor banjos have a 23.125" scale, 1.28" nut width, and 22 frets.  Both the 5-string and Tenor banjos are now offered in 11" and 12" Open-back styles. The smaller 11" pot size gives our brightest, crispest tone, while the 12" gives more bass and depth. A 13" pot is also available on special order ODE Magicians.
Other OME features included are: a two-way adjustable neck rod, geared planetary tuners with Amber knobs, inlayed front and side position markers, a Renaissance head, Trillium bridge, Cherry Rim-rod, No-knot tailpiece, Chenille wrapped strings, hardwood armrest , a heavy padded Gig-bag, and Limited Lifetime warranty.