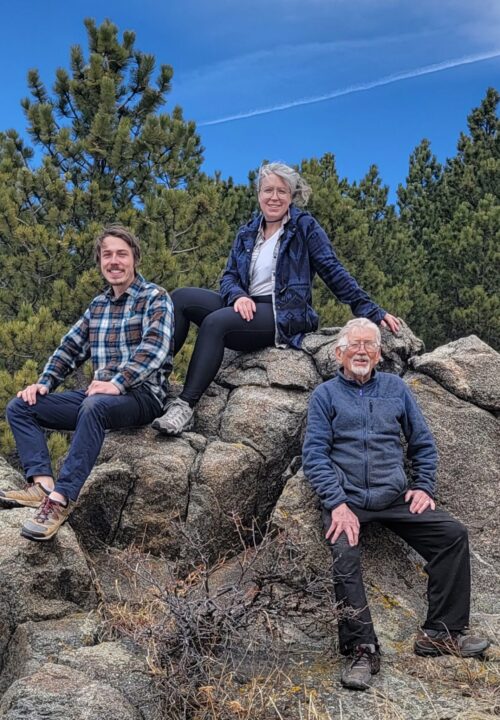 Welcome to Ode Banjos! Odes are built by Zen Ogsbury and Zoe Hatch in the mountains just outside Boulder, Colorado, nestled at an astonishing elevation of nearly 8,700 feet. Here, the environment blesses us with breathtaking natural beauty, a refreshing coolness, and the ideal dryness for our craft. 
These magical banjos, although simple, and lightweight, have exceptional tone, playability, craftsmanship, and beauty. Each ODE Banjo is made with select, high-quality materials and parts, with many hours of painstaking craftsmanship put into each and every instrument.
The origin of Ode Banjos traces back many years, with a rich and storied history. It's important to note that we have no affiliations with Ome Banjos or Baldwin Ode. Today, we stand as an independent entity, with our own distinctive personality and innovative spirit.
In our small shop, we've dedicated countless hours to refining our production processes, striving for quality, efficiency and consistency, all with the aim of placing exceptional, reasonably-priced instruments into the hands of banjo players of all levels. Our network of devoted dealers ensures accessibility to our creations for enthusiasts far and wide. We take immense pride in what we've cultivated. Our wish is that your journey with your Ode banjo is as profoundly meaningful as our own. Thank you for considering Ode!
Chris Rippey demonstrates the new ODE models